ST MATTHIAS CHURCH
TORQUAY
We installed the external piazza paving and trefoil detail to new levels, including removal of the existing boundary walls, formation of new boundary walls in reclaimed limestone, granite planters, granite steps, stainless steel handrails and new glazed balustrade to the existing ramp.
Internally we re-ordered and repositioned the historic screens, constructed a raised curved stage complete with a bespoke communion rail and new floor finishes.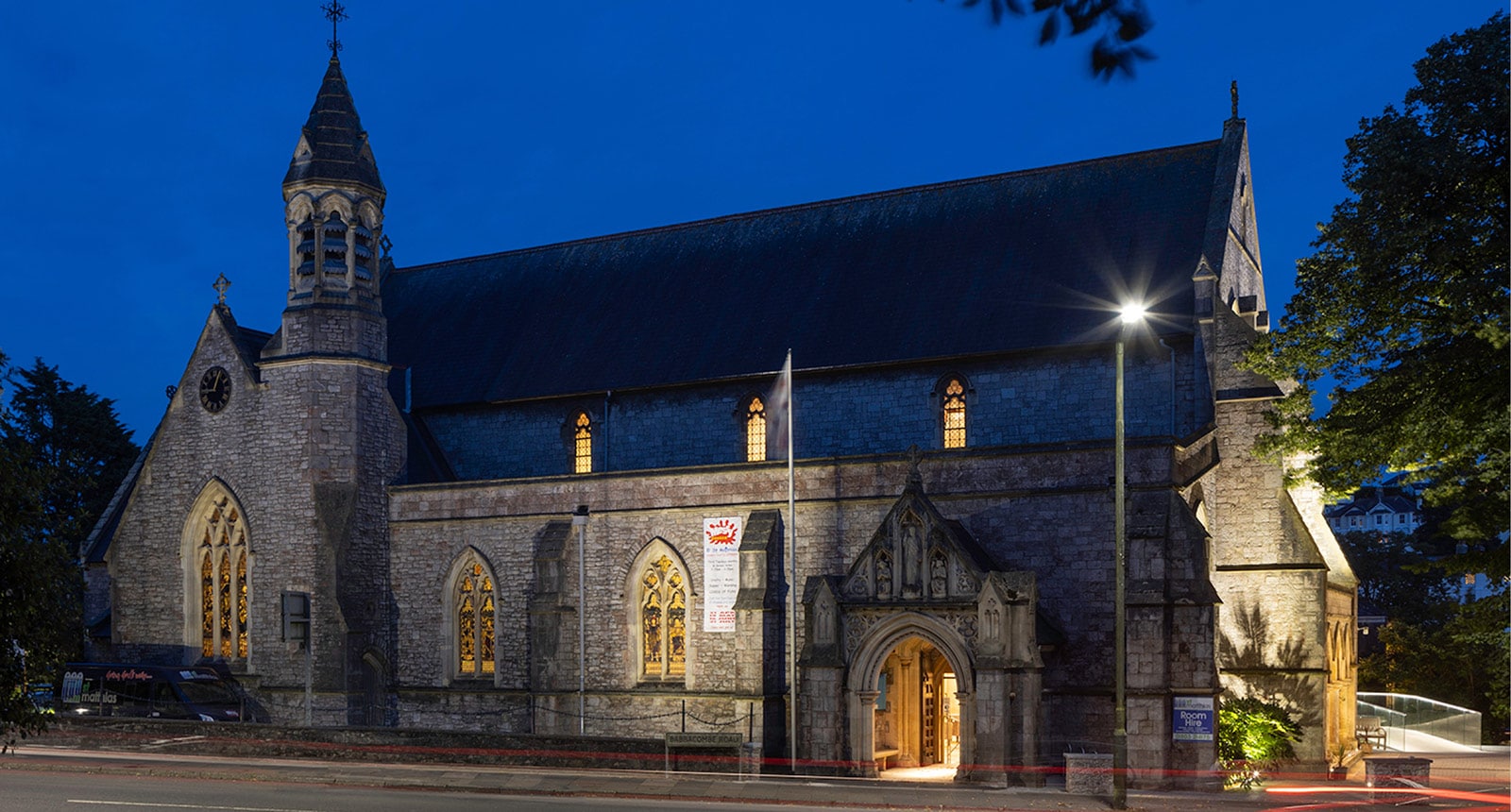 All the doorways leading into the church received tailored Oak frames and glazed doors with the Chapel being segregated with a double height glazed wall and bespoke glazed doorways, the church was then completed with a new kitchen facility and furniture storage areas.